Notice to Update Software
On occasion when you start Motorcentral you will be advised that your version of Motorcentral is out of date and to update the software to a later version.

Click the Yes button and you will be redirected to our download website. If you are not automatically redirected please visit https://www.motorcentral.co.nz/downloadmc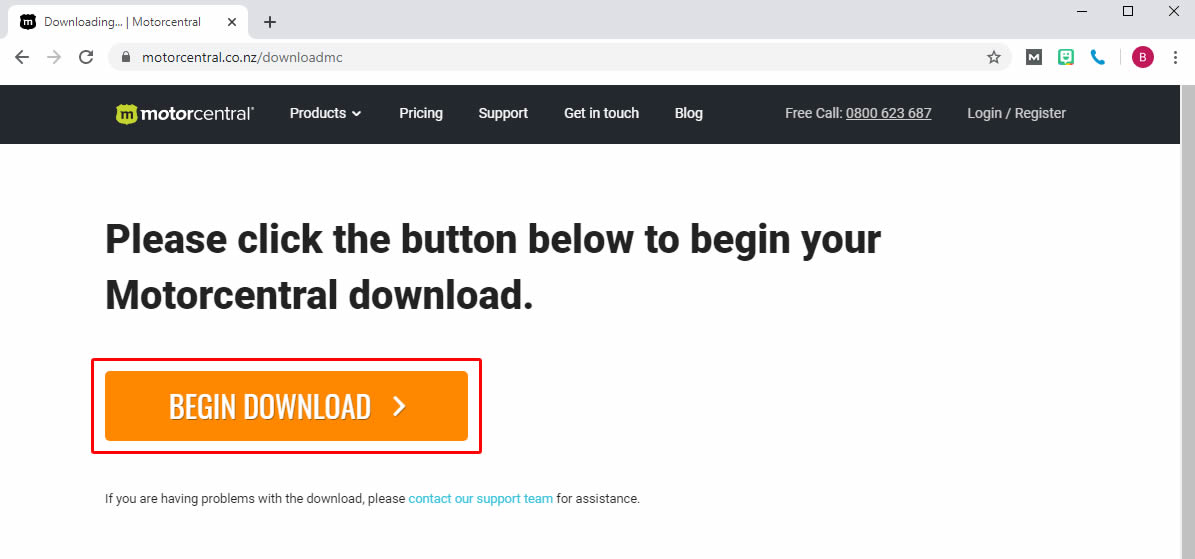 Once at the download page click the 'Begin download' button to download the latest version of Motorcentral.
When prompted select 'Run anyway' to run the application on your Desktop (or any preferred location).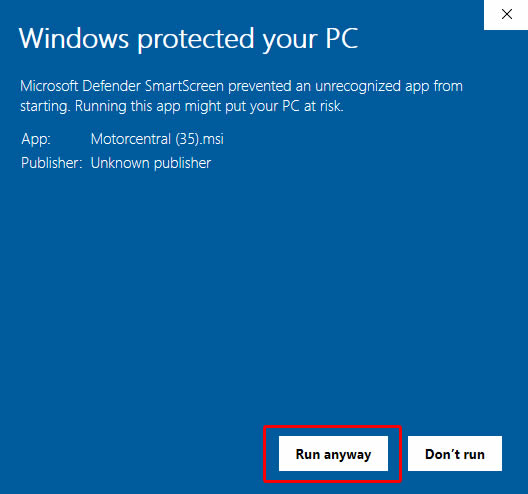 Now continue with Installing Motorcentral instructions.