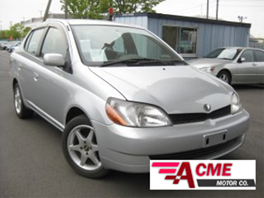 The Image Overlay feature is designed to allow you to overlay your company logo or another image onto the first and/or subsequent images of each of your vehicles, prior to them being exported to your own website and other websites like Trade Me.
Set up your Image Overlay(s)
Before adding an overlay to any vehicle image you must first set up the Image Overlay. To do this:
Select Tools > Image Overlays from the menu bar of the main window
Click the Add button which will open the Image Overlay Settings wizard
First give the Image Overlay a name (which you can refer to later)
Next select an image from your computer by clicking the Change button in the Image section
Select the location where you'd like the overlay to appear on top of your vehicle image using the nine buttons shown (see below). You may also select a margin for the overlay.


In this example the overlay will appear in the top-left corner of the image

 

Finally select the relative size of the overlay in comparison to the Vehicle Image it will be placed on. We advise you experiment with the options here until you are happy with how your overlay looks on the Vehicle Image.
Having setup your Overlay it will then become available for selection on the Image tab of each of your vehicles. You must select for each vehicle if it is to have an overlay and which overlay to use.
Adding an Image Overlay to a vehicle
To choose an overlay for a particular vehicle simply:
Open the vehicle and go to the Images tab
At the bottom of the Images tab you will see two selection boxes.

The first is the overlay you would like to use on the first Vehicle Image, and the second is for selecting which overlay you'd like to use on all subsequent images for that vehicle.
Select which Overlay you would like to use for each, or if you prefer not to use an Overlay leave the selection box empty.
To view your overlay, open any of the images by double-clicking an image in the Images tab. You will note a small checkbox below the enlarged photo, which when ticked will show the appropriate Overlay (if selected).