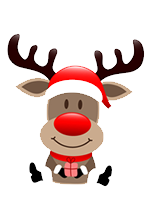 Everyone loves to be acknowledged, even if it's in the smallest ways. Delivering your customers a short message at Christmas time reinforces their importance to you and allows you to reconnect at a happy time of the year.
However, collating a customer list, verifying contact details, crafting a message and then sending it, can be time-consuming and a costly exercise.
In fact we've heard from several of you lately exactly that and as a result have been working hard to deliver a solution, we think, will give you all the benefits of touching base with your customers but without the associated hassle (and affordably).
An easy solution
Our solution will automatically email or SMS (or both) those customers you currently have stored in your Motorcentral DMS with a 'Season's Greetings' message that's been personalised to your brand.
Simply tell us who you want to communicate with from the past 12, 24, 36, 48 or 60 months and we'll take care of the rest sending out your messages over a few days from around the 13th December.
What we'll communicate for you
SMS:
Wishing you & your family the very best for the upcoming holiday season. Have fun, be safe & enjoy the summer! Acme Cars

Email:
Pricing
You'll be charged for each piece of communication we send on your behalf at the following rates:

Note: All pricing excludes GST.
 
How do I signup?
If you're interested in this offer please let us know before 5pm on the 12th December by either emailing support@motorcentral.co.nz or calling us on 0800 623 687.
We'll ask you a few questions at the time and be able to give you an estimated cost before starting.