If a Trade In vehicle needs to be added to a sale this can be done inside the vehicle tab of the sale agreement.
Step 1: Open the 'Vehicle' tab > Add Trade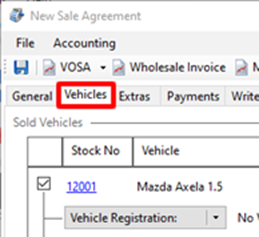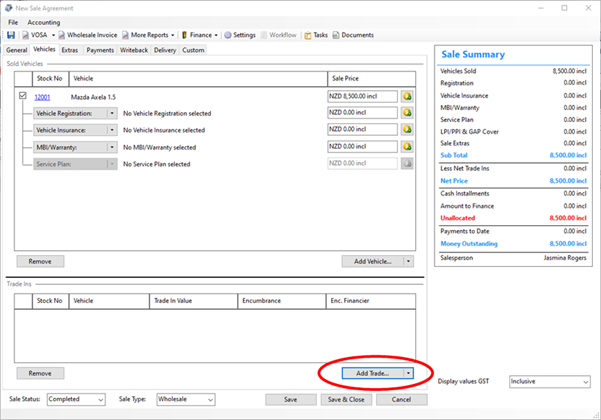 Step 2: Check the box 'Registered on the NZ Motor Vehicle Register' > enter number plate > Select 'D'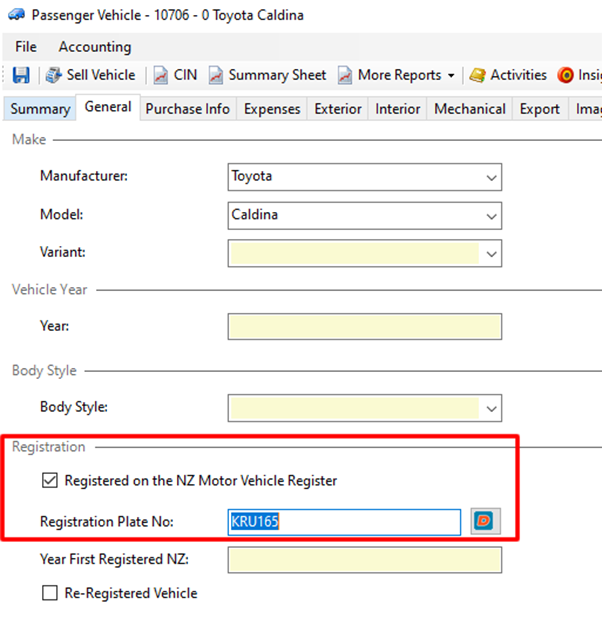 Once you select 'D' this will allow you to complete a Vehicle Check, there are two checks that can be completed:
Full Vehicle Check: Vehicle details, Odometer History, Ownership Details, PPSR Check, RUC Check, Stolen Check, Fuelsaver Info
Basic Vehicle Check: Vehicle Details, RUC Check, Stolen Check & Fuel Saver Info
Once you've completed either of these checks you will be given the option to download the vehicle information – this automatically enters the vehicle information into the system removing the need to enter it manually.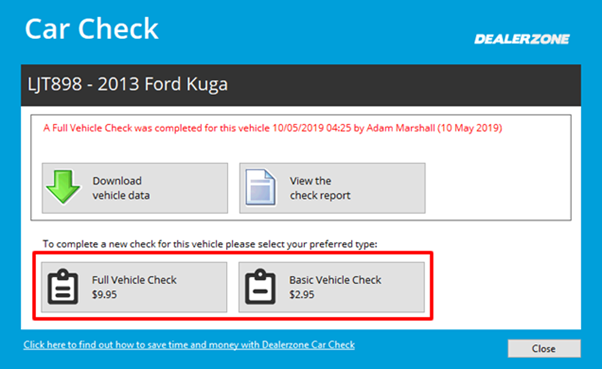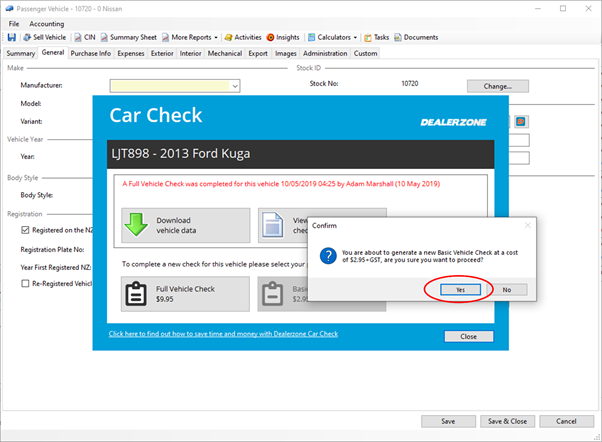 After completing a car check, the next time you click the 'D' button the Download vehicle data option will become available.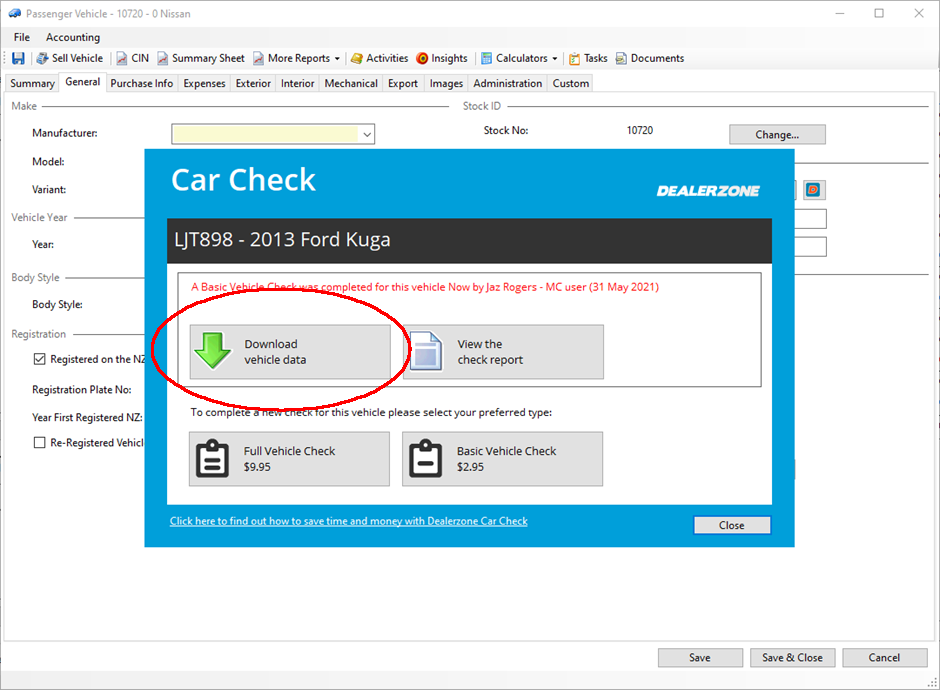 Step 3: The vehicle details have now been added > Select 'Save & Close' to return to the sales screen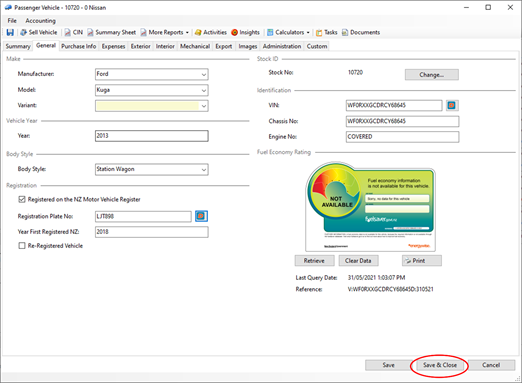 The trade in vehicle has now been added to the dealership's stock and added to the sale agreement.
The user can now enter the Trade In value and any money owing on the trade in the encumbrance area as well as noting the finance company the money is owed too. This will also add the trade in value to the deal and remove any encumbrance value from the deal so the deal balances correctly.