Overview: Deactivating a vehicle in Motorcentral may be used when any of the following occurs:
Vehicle is not active stock, but needing to maintain records for future reference
A vehicle has been lent to a client as a loan vehicle
Used as a drive car by a staff member in the dealership
Step 1: Select the vehicle that needs to be deactivated from the vehicle screen of Motorcentral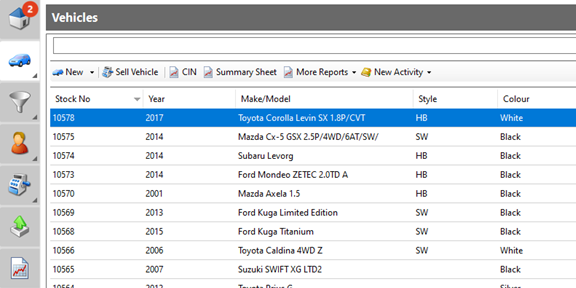 Step 2: Right click on vehicle line, and select Deactivate Vehicle from the menu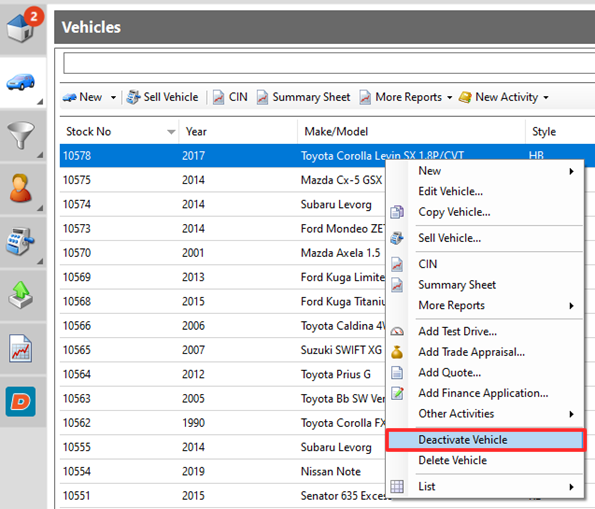 Step 3: A confirmation box will be presented, this allows the user to leave notes on why the vehicle was deactivated for future reference. Once the notes have been entered click OK
The vehicle is now deactivated.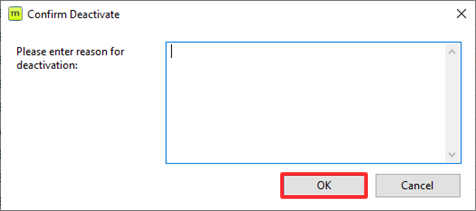 Activating a vehicle that has been deactivated
Step 1: From the Motorcentral vehicle page, navigate to the vehicle status filter on the menu tool bar and select Inactive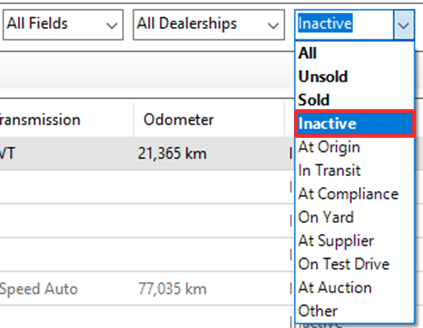 Step 2: Search for the vehicle in the vehicle search box on the Motorcentral vehicle page.
Note: The status for the vehicle will show as inactive.

Step 3: Right click on the vehicle line and select Activate Vehicle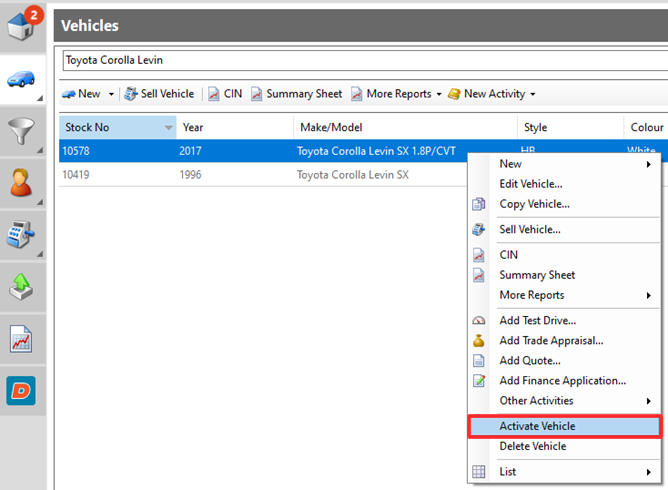 Step 4: The vehicle will now be active and show the original status before the vehicle was made inactive

Viewing all inactive vehicles
Step 1: From the Motorcentral vehicle page, navigate to the Vehicle Status filter and select the Inactive status from the drop down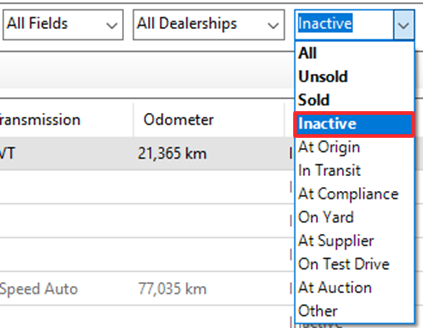 Step 2: All inactive vehicles will now be displayed.
Note: Inactive vehicles are shown in grey