Vehicle Statuses
Vehicle Statuses are used to keep track of the status of your vehicles.
Note: If you would like a custom vehicle status added please email the Support Team support@motorcentral.co.nz
Step 1: To change the status of a vehicle, open up the vehicle and go to the Administration tab

Step 2: Use the Status drop down box to select the vehicle's current status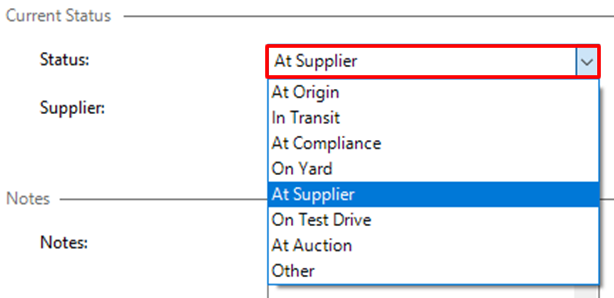 Underneath the Status dropdown, there is a field to add either a Supplier or a Status Comment

Step 3: Use the Status History button to view a timeline of the vehicles status history

Step 4: On the vehicle search you can filter by vehicle status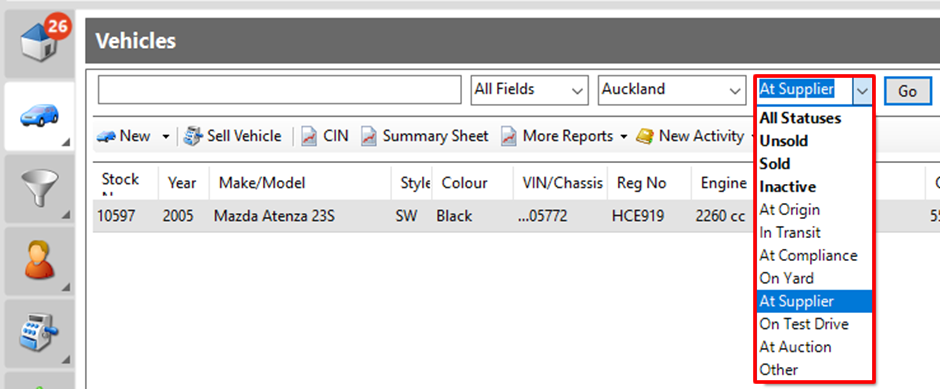 Test Drives
When a Test Drive opportunity has been created, the vehicle's status will automatically change to On Test Drive

The vehicle status will change back to On Yard upon Test Drive completion.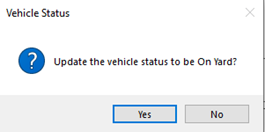 Reporting
In the Reports section under the Stock tab, there is a report called Vehicle Status Report.
This report displays a list of all vehicles in stock along with the status information of each.