Allowing customers to easily identify your pricing to deliver a vehicle to them is vitally important,especially for out of town buyers. Motorcentral allows you to easily add delivery pricing for 16 major towns and cities in New Zealand from your location, so it can be displayed on websites like Need A Car and your own website.
To setup your pricing follow these simple instructions:
Open Motorcentral and navigate to Tools > Dealerships
Double-click the dealership you wish to set delivery pricing for
Click Next until you get to the screen with "Delivery Configuration" on it then click the "Configure…" button.
Enter the prices to deliver a vehicle for each of the sixteen locations. Leave as 0.00 if delivery is Free.
Click "Finish" to Save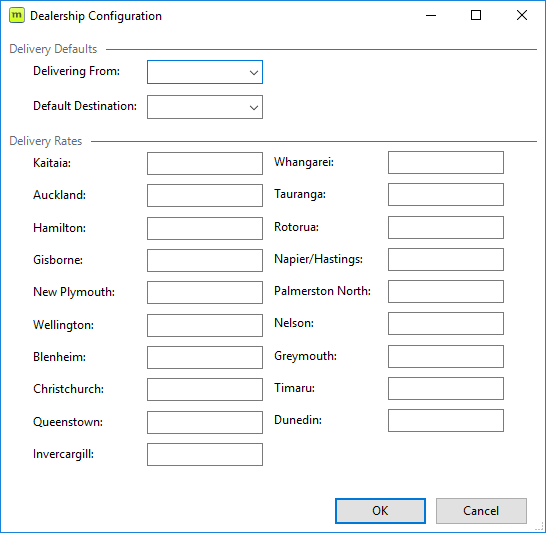 The delivery pricing screen in Motorcentral
The next time you synchronise your stock with a website capable of displaying this data, your delivery pricing will be shown.