Follow these steps if you need to manage any of your vehicle lookup lists - Such as Makes/Models, Body Styles, Vehicle Features, Transmissions, Expense Categories etc.
Step 1: To access your Vehicle Lookups go to Tools > Lookups > Vehicle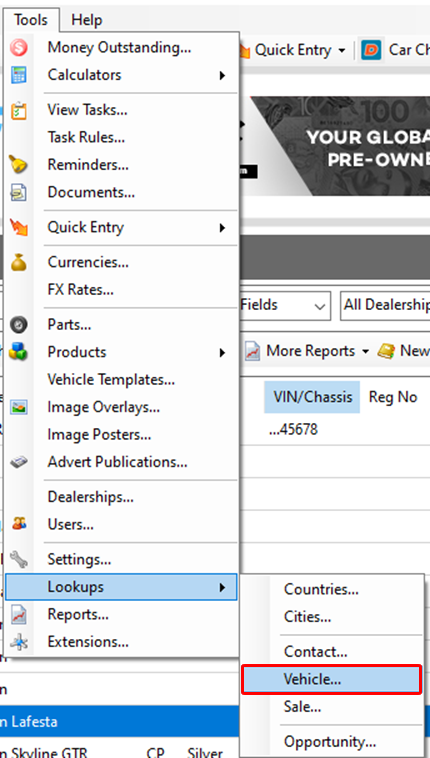 Once you select 'Vehicle' the following screen will appear. The top set of tabs indicate the vehicle type, and the second set of tabs indicate what kind of lookup you need to access.

Step 2: For this example lets look at passenger vehicle transmissions, which is under Passenger Vehicle > Mechanical > Transmissions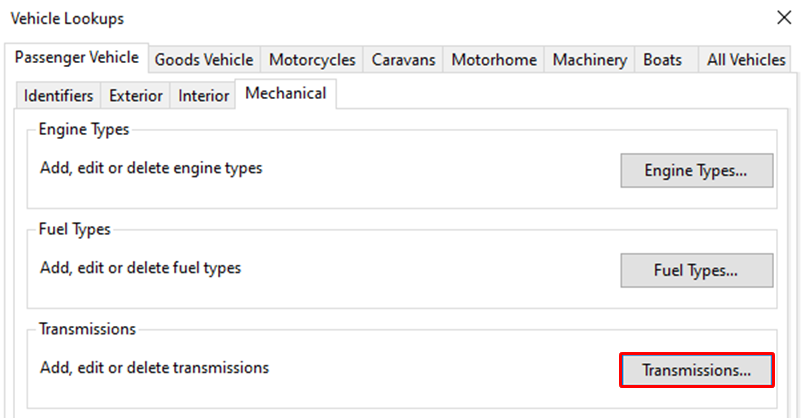 Step 3: From here you can Add, Edit or Remove transmissions from the list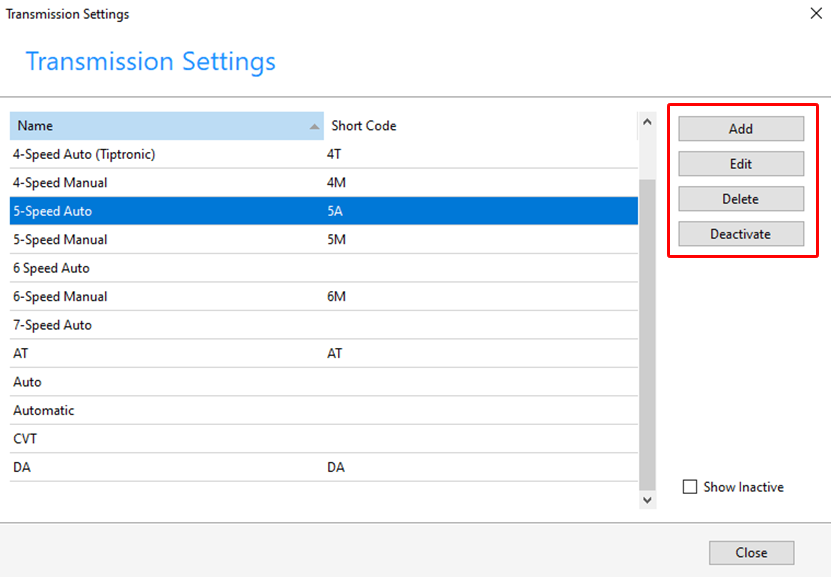 Step 4: In the Vehicle Lookups there is also a tab All Vehicles, this covers lookups across all vehicle types such as Expense Categories, Export Text Library, and Fuel Economy Text etc.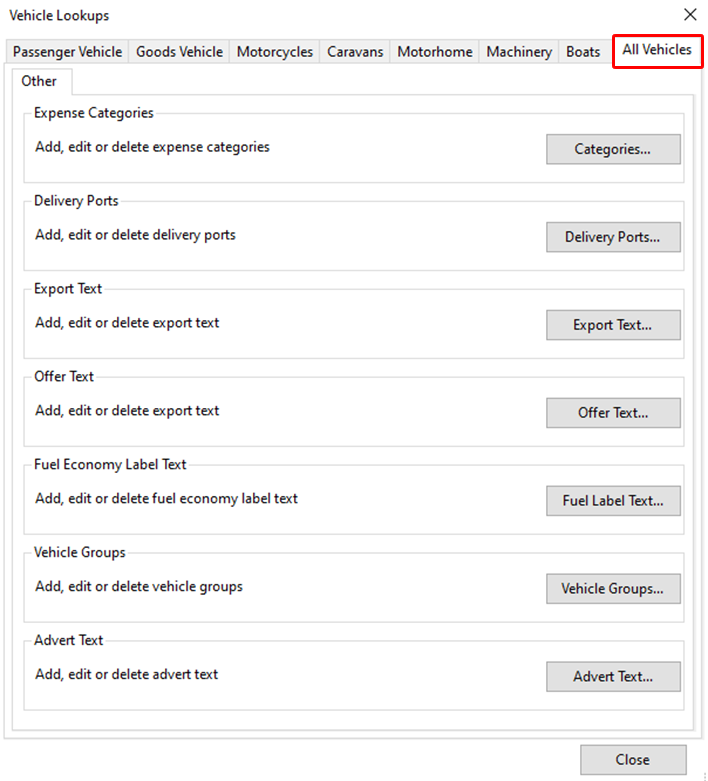 Note: If you are removing a lookup from any of these lists that are potentially active on an existing vehicle please use Deactivate instead of Delete. It will still be removed from the list, but it will avoid breaking any links on existing vehicles.