Your dealership details display across important documents in Motorcentral like VOSAs, CIN Cards, Fuel Economy Labels and Summary Sheets etc. Follow these steps if you need to update these details.
Step 1: Go to Tools > Dealerships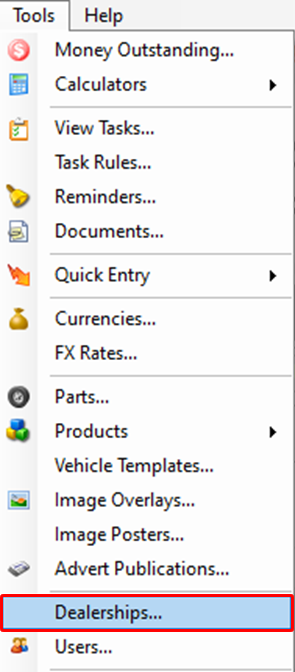 Step 2: Double click, or highlight and click Edit on the dealership you need to edit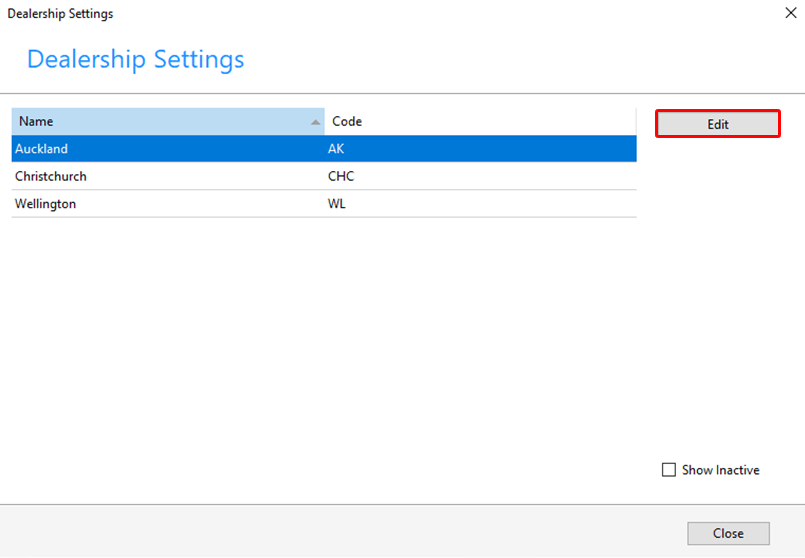 Step 3: Use the Next button to go through all of the contact details of your dealership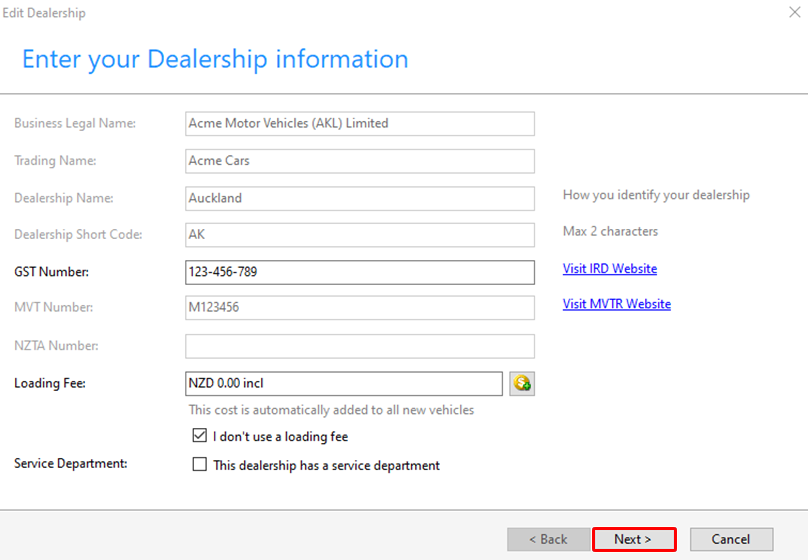 Note: If you need to edit any of the greyed out fields, please email support@motorcentral.co.nz with the updated information. These are important fields that we also need to keep up to date on our end too.
Step 4: After the contact details you can edit your F&I details
The F&I information, logos and text that you enter here will display on documents like Fuel Economy Labels and Summary Sheets and calculate any displayed weekly payments.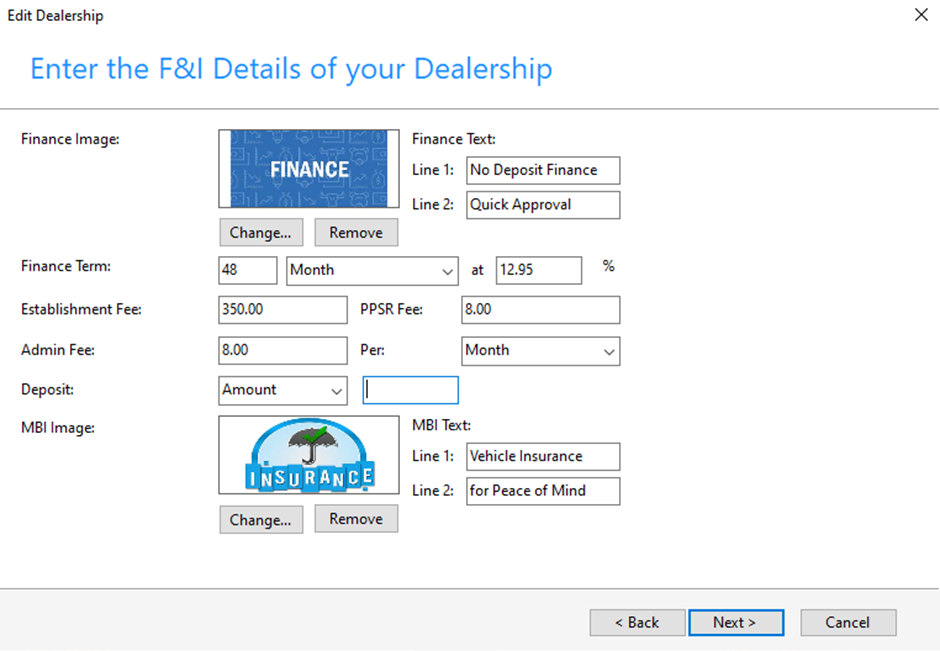 Step 5: To save any changes you have made keep clicking Next until you get to the last screen where you can click Finish