You can add as many users as you would like to your account, so your staff can log in with their own details. You can set different levels of security access depending on their role.
Step 1: Tools > Users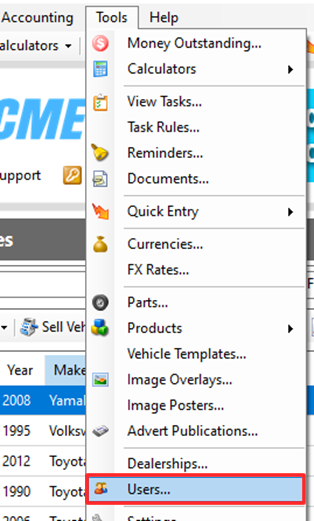 Step 2: To add a new user click 'Add'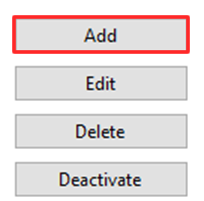 Step 3: Enter user's information
Here is a breakdown of the fields (required fields are in red, all other information is optional):
First Name

Middle Name

Last Name

Short Code - This code is helpful as it's used to show who the sales person is on sales reports.

Primary Dealership

- The default dealership when this user creates a new vehicle or sale agreement.

Username

- Set a username that they will use to log in to Motorcentral.

Change Password

- Set a password that they will use to log in to Motorcentral.
User must change password at next logon - If this is ticked, the user will be prompted to choose their own password the first time they log in.
Home Phone
Mobile Phone

Email Address

Commissions - Used to set commission amounts by how many vehicles this user sells.
Opportunity Assignment - If this is ticked, the user will accept online leads that come in to Motorcentral Opportunities, e.g. vehicle enquiries & finance applications.
Once you have entered the user's information select 'Next'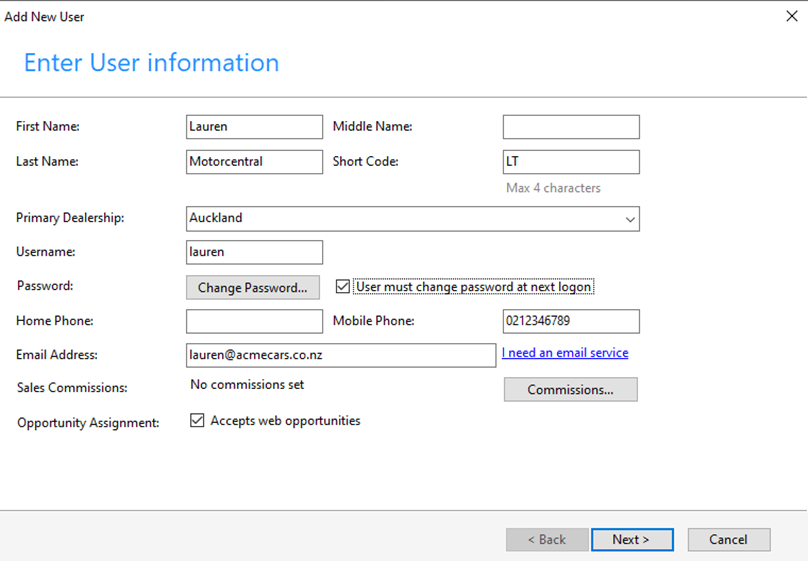 Step 4: Enter User's Roles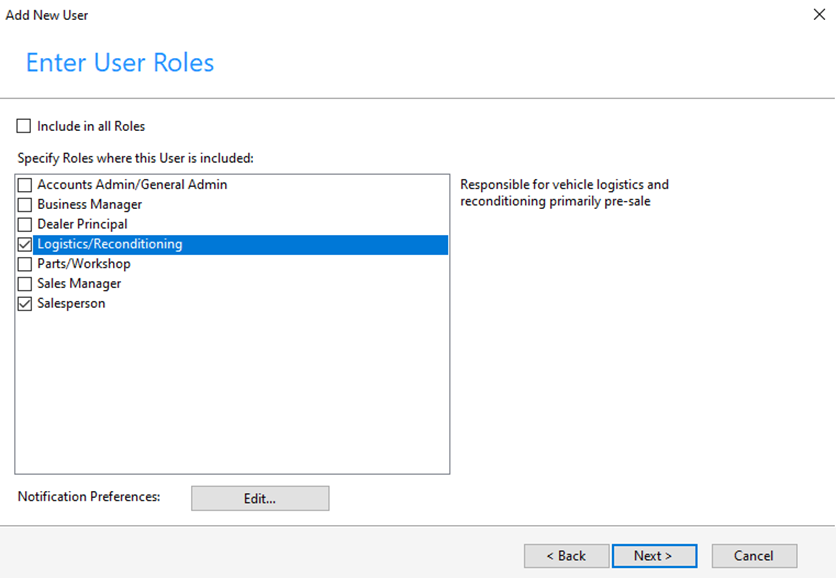 User Roles determines which Motorcentral Notifications this user sees (this part has nothing to do with what this user has access to in the system).
If you want the user to pick their own notification preferences, you can leave everything un-ticked and they will be prompted to choose when they first log in to Motorcentral.
Once you have completed this step select 'Next'.
Step 5: Enter User's Security Rights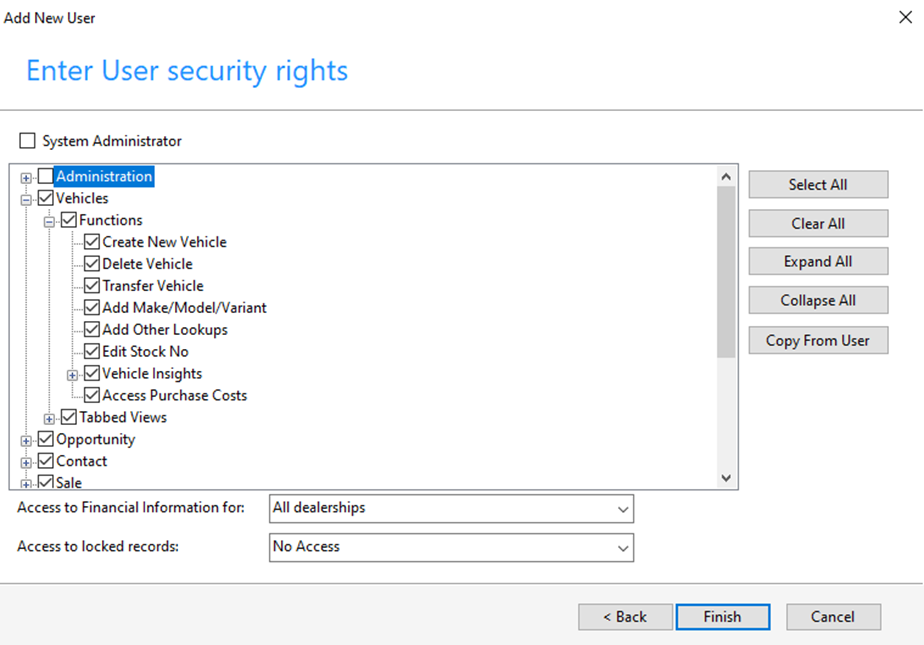 Security Rights allow you to go through each section within Motorcentral and specify access to functions and views.
The Copy From User button allows you to quickly copy over the same security access as another user (including previously deactivated users).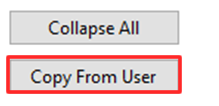 You can give full security access by ticking System Administrator

If you need any assistance with setting up a new user's security access you can contact the Support Team.
Step 6: Click 'Finish' to complete setting up a user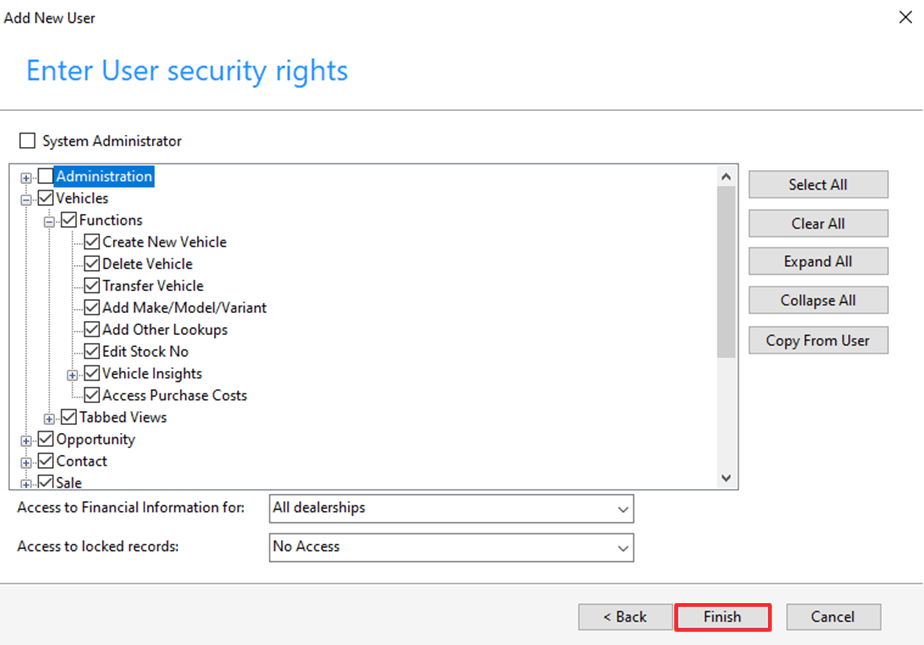 Can I edit user rights at any time?

If you need to update any user details, you can go back to Tools > Users and select 'Edit'. The user would need to log out and log back in to see any changes made.