It is often helpful to view (and save) a vehicle image at a size bigger than the thumbnail size shown by default in the Images tab of the Vehicle screen.
To view an image at full size begin by navigating to that vehicle and clicking the Images tab. From there, you can enlarge the image by either:
Double-clicking the thumbnail; or
Right-clicking the thumbnail and selecting View Image from the context menu.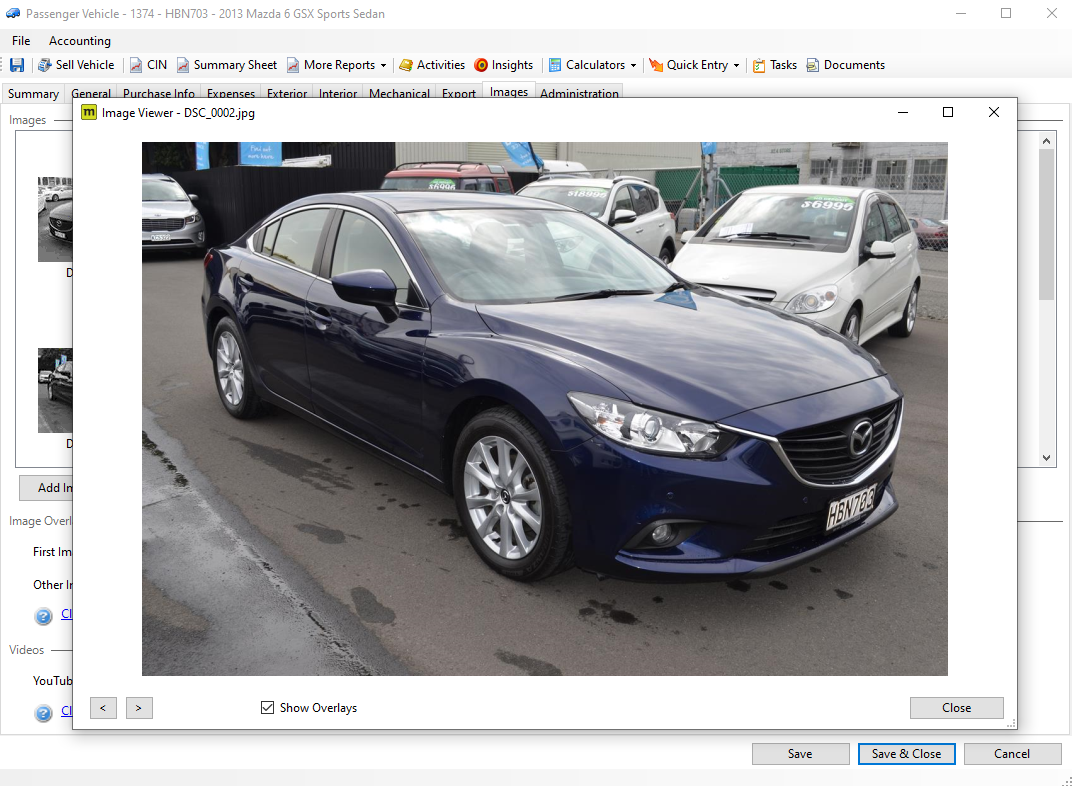 Double-click or right-click a thumbnail to enlarge
Saving an Image
To save an image at full size, simply right-click the thumbnail and select Save As... from the context menu. You will be asked to select a filename & a location to save the image to.
Once selected click the Save button to save the image. Motorcentral will automatically save the image as a JPEG file, which you can then print or attach to an email for example.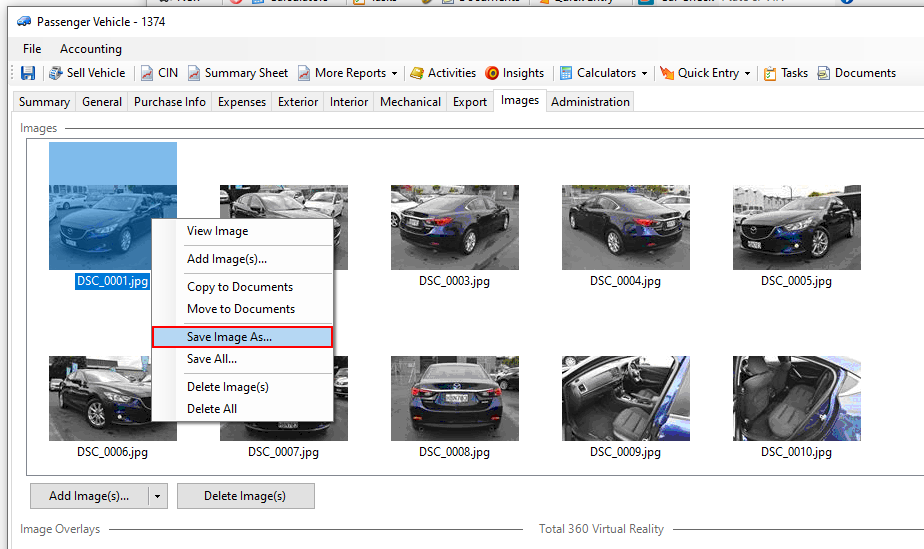 An example of the vehicle Image Viewer