Adding vehicle features to a vehicle listing is a great way to help sell a vehicle. This is important information that car buyers want to know and should always be included in a vehicle listing.
Adding features to a vehicle
You will find vehicle feature tick boxes within each individual vehicle across the Exterior, Interior and Mechanical tabs under Other Features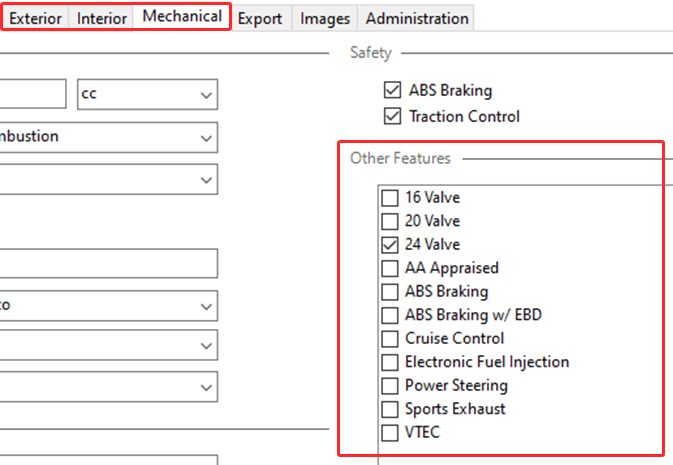 If adding vehicle features on the Motorcentral Mobile App follow these steps:
Step 1: Open up the vehicle > select Edit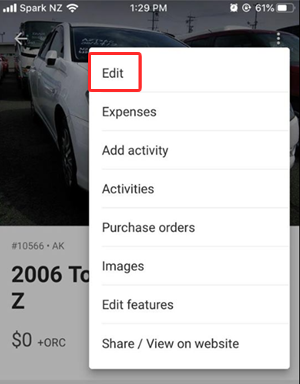 Step 2: Select either the Exterior, Interior or Mechanical tab > scroll down and select Other Features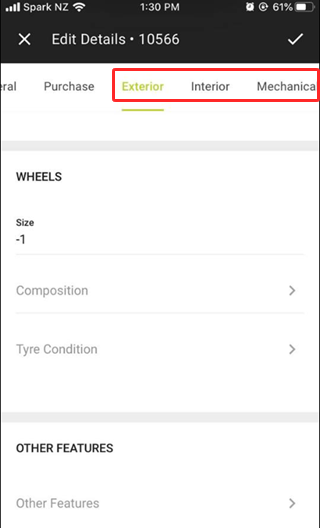 Step 3: Tap (bold) features to add them to vehicle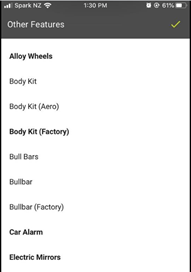 Adding a new feature to the 'Other Feature' list
Across the Exterior, Interior and Mechanical tabs there is an Add New button to add to the list of features. This is where you can add a new feature to the Other Feature list.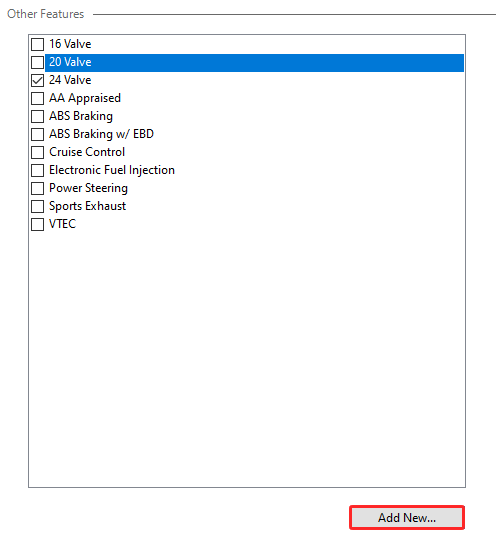 Note: you can also another way to add a new feature (explained below)
Adding, editing and removing features
Step 1: Tools > Lookups > Vehicle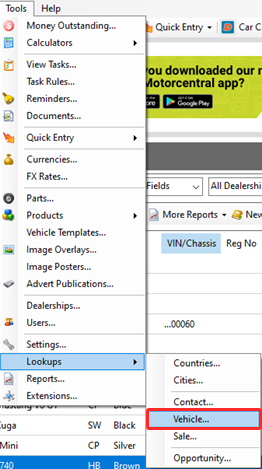 Step 2: Using the tabs, select the vehicle type e.g. Passenger Vehicle > and select the feature type e.g. Exterior, Interior or Mechanical

Step 3: Select Features

Step 4: From here you can Add, Edit, Delete or Deactivate vehicle features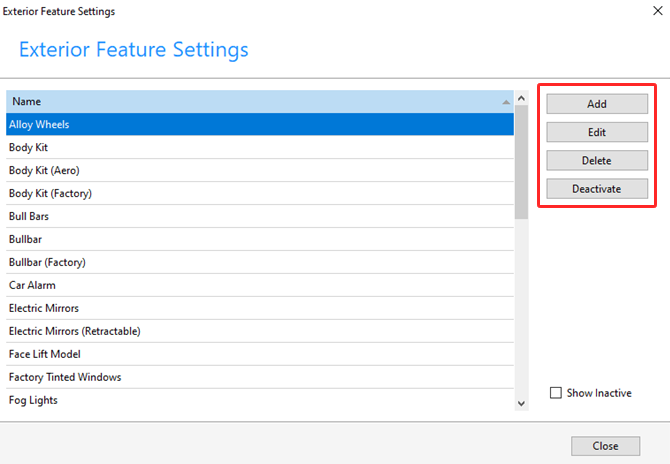 Note: If you are removing a vehicle feature from the list that is potentially active on an existing vehicle please use Deactivate instead of Delete. It will still be removed from the features list, but it will avoid breaking any links on existing vehicles.