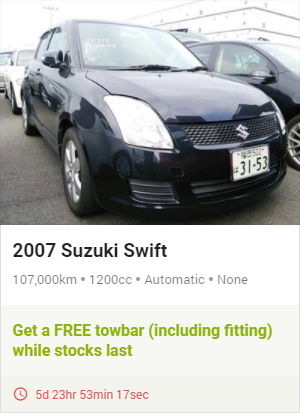 Motorcentral allows you to display time-limited offers on a vehicle. These are then presented to your customers up until the expiry date of the offer on your website and other participating listing sites (eg. Need A Car).
To add a dealer offer to a vehicle:
Open the vehicle in Motorcentral
Navigate to the Export tab
Under the Vehicle Offer section select the 'Display an offer on this vehicle' option
Add the date the offer will expire. The offer will end at midnight on that day
Add the Offer Text which describes the offer. There is an Offer Text Library available also where you can quickly add common offers you might have
Click Save & Close
Repeat Steps 1 thru 6 for each vehicle you wish to add an offer to.
Once you have selected all the vehicles you wish to add offers to, export your vehicles as per normal.