Digital signing offers the ability for multiple customers to sign their names on a sale agreement, as they would a physical one. This is useful for couples wanting to purchase a vehicle together and can be completed in three easy steps.

Step 1: Sales person sends a digital signing request to the primary customer on the sale agreement. This will default to their name.

Step 2: Signees will need to edit the name section to display both signees names.


Step 3: Each signee is required to sign their name in the signature field (both customers must be present when signing).
Note - customers can sign next to each other (like the first example below) or on top of each other (like the second example below).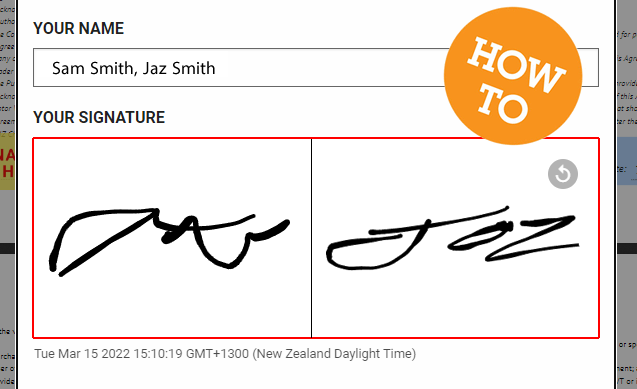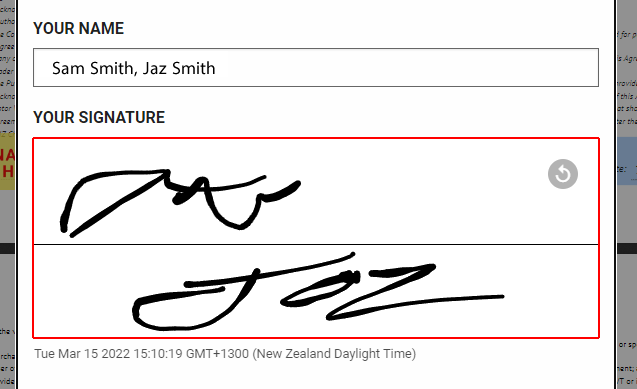 To find out more about digital signing and how it works, watch this short tutorial video.
For any questions or support enquiries, please contact our support team.