From time to time Finance Companies may require confirmation of Time and Date finance documents were signed, along with the IP Address they were signed from.
Step 1: Navigate to File > View Events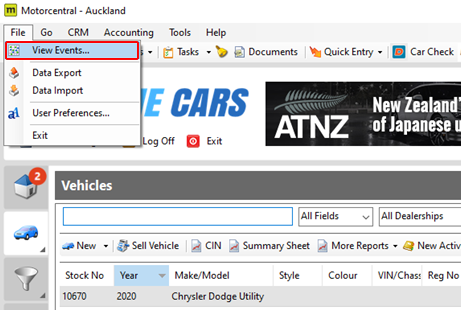 Step 2: Select 'Document Audit' > Go
The first field in a search box, you can search via customer name, stock number etc to refine the search.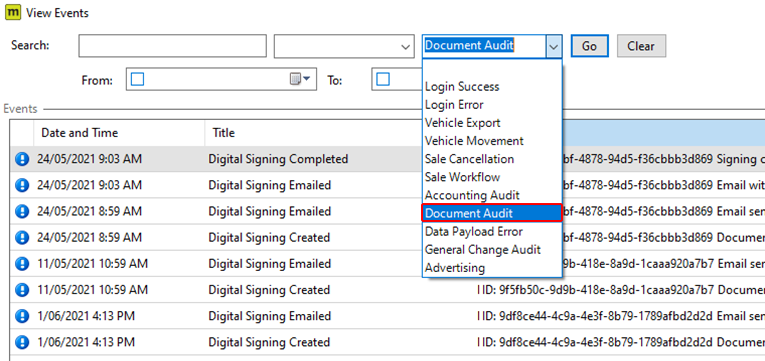 Step 3: Open the record by double clicking on it > this will open the dialog box as per the below example.
Most finance companies need the confirmation of IP information which is shown below. This information can be copied to clipboard or printed.