If a customer is looking at buying a different vehicle from the original one they enquired on or test drove, this can be updated from within the sale agreement.
Step 1: Remove vehicle
From within the vehicle screen, tick the box beside the vehicle currently added to the sale agreement and select remove.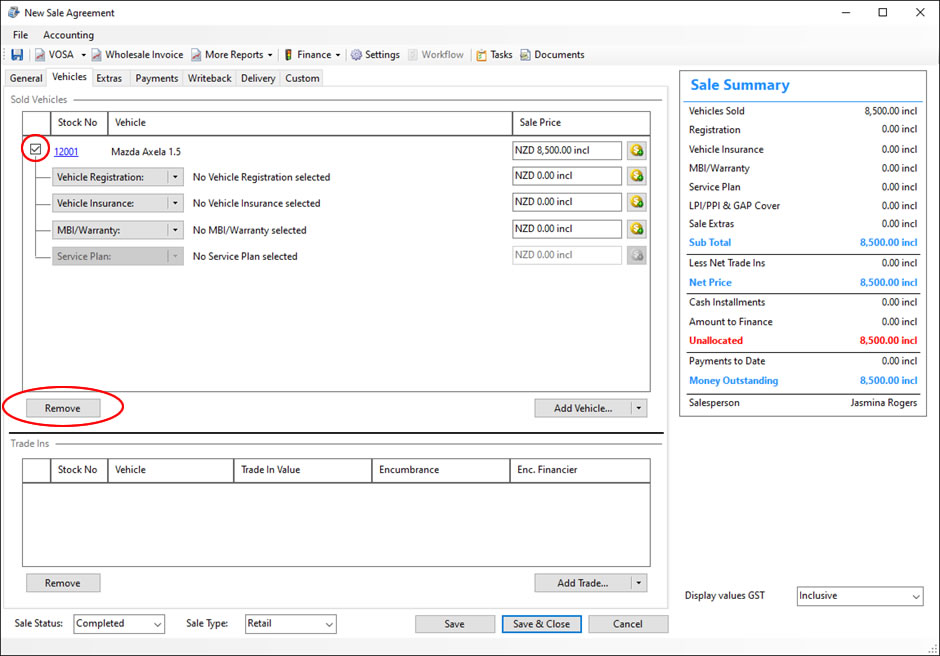 Step 2: Add new vehicle to sale agreement
Once the vehicle has been removed, select the drop-down arrow beside 'Add Vehicle' and select 'Existing Vehicle'.
Search for the vehicle the customer would like to add to the sale agreement (use the search box to enter the vehicle's stock number or make and model), select the vehicle and OK.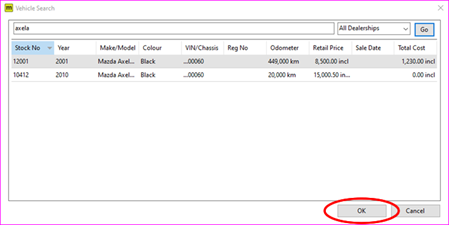 This will then add the vehicle to the sale agreement.