Follow the steps below to resend all of your vehicle images through to a Listing Agent, like Trade Me or Auto Trader etc.
Step 1: Open the Export tab down the left hand side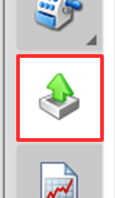 Step 2: Select the Listing Agent you are sending the All Data export through to e.g. Trade Me > Change the 'Data to Send' drop down box to 'All Data'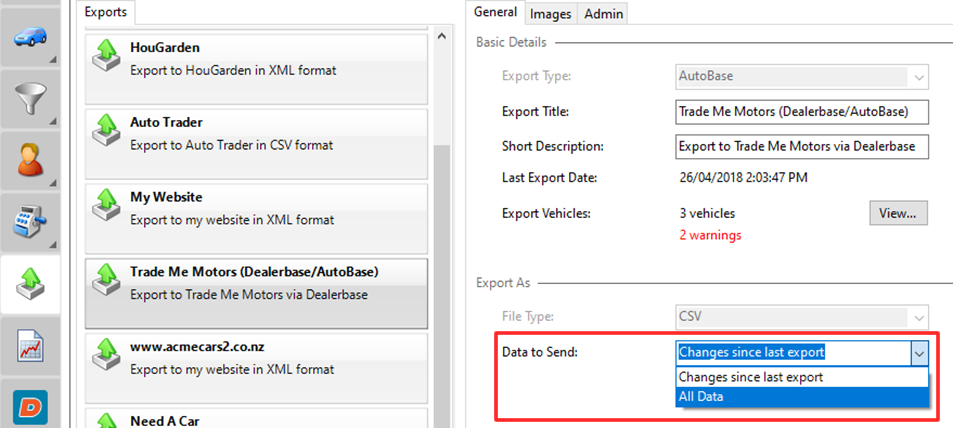 Step 3: Click Export Now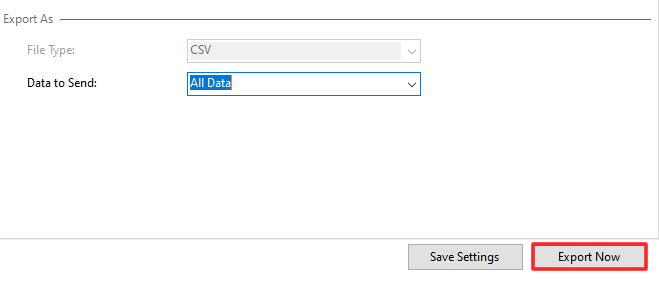 The export will start to go through, this export can take awhile as it is re-sending all of your vehicle images. If this is too much for your computer, contact our Support team and they will happily run this for you.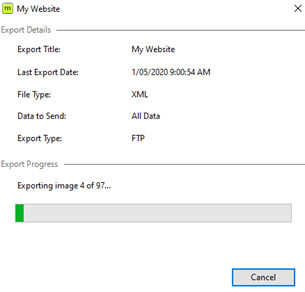 You can continue using Motorcentral as normal while the export is running in the background.
Step 4: Once the export is successfully complete click Close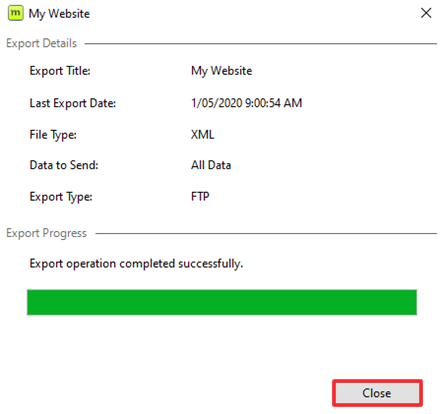 Step 5: once the export is complete remember to change the 'Data to Send' drop down box back to 'Changes since last export'> Save Settings