You may need to exclude certain transactions when exporting from Xero. You can customise your report to do this from within the Motorcentral DMS.
Step 1: Accounting > Run Export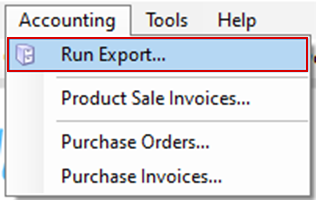 Step 2: Highlight the transactions that you would like to remove
Tip - use the 'Shift' or 'Ctrl' buttons on your keyboard to select multiple transactions.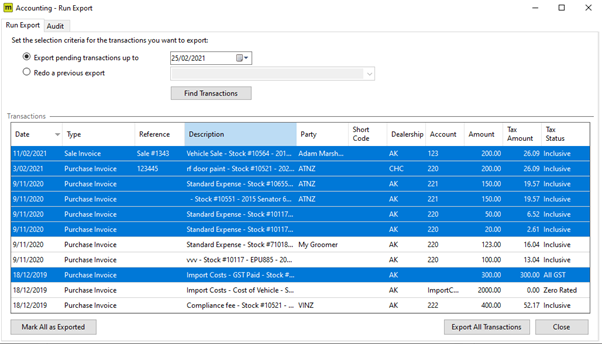 Step 3: Right click on any of the highlighted transactions.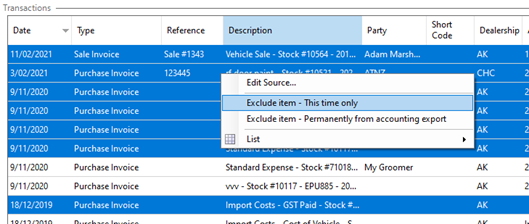 Step 4: There are 2 options to exclude transactions, select the most appropriate option:
Exclude item – This time only
Exclude item – Permanently from accounting export